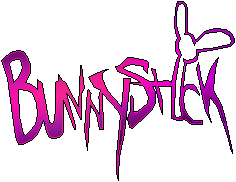 [commish info:
art
&
pixels
]




Some of you who may follow me on Facebook and Twitter have noticed that I got myself a new toy. But this is past a toy. It may just be the most essential tool for the graphic artists who do their work primarily on the computer. It's gotta be a tablet, right? Kinda. Or a Cintiq, right? Far more portable then that. My lovies, it is a....
Fujitsu's LifeBook T901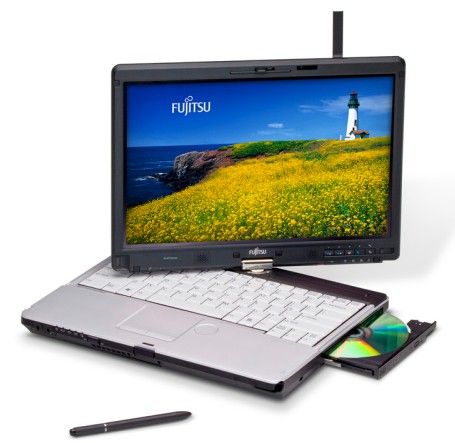 Swing loooow, sweet chariooot...
A convertible laptop. Not just a fancy ol' convertible lappy, but one that has patented Wacom penlabed technology! This is not a tablet or a laptop, it's a portable work station! And a damn good one.
Breathin' in the mic like a creeper...
It feels sturdy the moment you hold it. While the lock is somewhat jittery, it's a solid hold. Once locked, it's not going anywhere until you push the unlocking button. The screen isn't delicate either. Its tough as nails Anti-Glare Berliner Glass screen is ready to be poked at, swiped at, and drawn on with the accompanying tablet pen. It may be scary to swivel the screen at first but it feels sturdy as hell. There is no fear that you'll break it. Its 180 degree turn either way and it even comes idiot proof! A light indicates which is the right way to rotate it back into place.

Notice the retard proof rotate light and tight as hell swivel joint?
And oh my goodness dat wacom pressure sensitivity! Dear artist... Ever sat with your Wacom tablet and longed for the screen you drew on to be the screen you could see your drawing--without spending nearly $3000 for it? Yeah, this is your answer. The Lifebook was geared toward the graphic artist. And it shows. You can customize the settings on your pen, the calibration, turn off the pen/touch feature if you want. This machine thought of it all.
You can even remove the cd/dvd drive and replace it with a plastic insert to save on battery life. (Who needs cds anyway amirite?) The pen attaches to the computer via a cord and stores away in the laptop itself. I would suggest keeping the cord on the pen as it would be easy to lose and can fall out if not pushed into it's storage a little bit. Also, check this shit out:
...yes that is my dog licking the laptop...
The bottom of the laptop houses doors you unscrew to reveal an extra space for more ram (for memory), an **extra battery** (for life), and an extra hdd or ssd (for more space). NO MORE will you have to take apart the
entire
laptop to clean out a dusty fan! There is a door for that as well! TWO, in fact!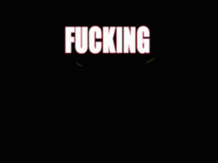 Now I know you're wondering... How is the battery?
Since I use mine primarily for drawing, I maintained my battery life for 6.5 hours with an hour to an hour and a half of battery to spare. And that's one one battery! I don't have the second one... yet. But think of it. Nearly 7 glorious uninterrupted hours of drawing! On what is essentially a laptop/tablet Frankenstein. What sort of madness is this!? You can actually plug it in to charge 'er up, then pack up and go somewhere else for hours and hours without having to stay plugged into the wall like you're on life support.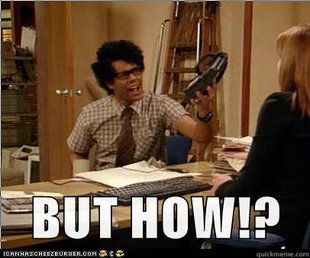 Fujitsu had a power saving program in place to help you disable things you're not using that would eat up battery, such as the cd/dvd drive. (Its essentially a lazy way to get to the "Change Battery Settings" menu on all windows OS.) I turned the brightness all the way down. Turned off the wireless internet. Set my computer to hibernate, not sleep, when not shut off. And most importantly
I ran one program at a time
. If you are the type that runs My Computer atop an MP3player atop Google atop Adobe programs, you will get about 3 hours of life out of the Lifebook. But that should come as common sense to you. I cannot imagine how much life it will have with two batteries.... The laptop gets warm, as expected, but never too hot to handle, and certainly not hot enough to boil your balls off.
The model I purchased has these specs:

Lifebook Model T901

13.3 inch LCD Anti-Glare Berliner Glass Screen

Windows 7 Pro OS 64bit

67 Wh Lithium-Ion, 10.8 V Battery that never gets too hot

NividaCore Graphics Card

Intel i5-2520M Vpro

Wacom Penlabled (AKA Wacom Pen licensed and ready!)

4GB Ram included

3 USB ports, two in the back, one on the left
This unit tends to run between $1800 to $1600. I found mine used for $1000 on Amazon. But they can go for even less on Ebay—for the frugal among us. If this product is too rich for your blood, there are other convertible laptops such as Lenovo X220T, HP 2760p, Toshiba Portégé M Series, Samsung Series 7, and Galaxy Note 5 to name a few. You can find affordable Tablet PCs on Ebay for even as little as $200! It just takes a little soul searching.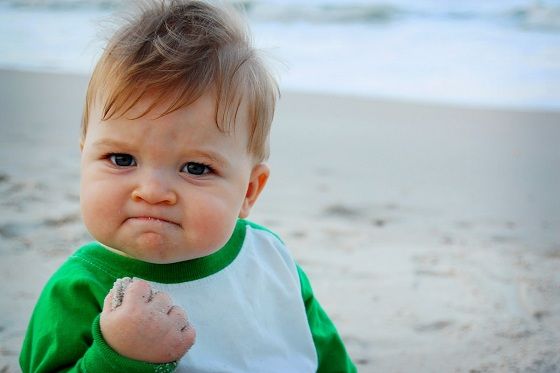 Found high end sketchbook replacement for $1000? Nailed it!
This Lifebook is portable, long lasting, sturdy and a delight to use. The pen output compared to my Bamboo Wacom tablet are virtually identical. The disconnect between the artist and the canvas is all but gone. The only thing better is a real life paper and pencil. I highly recommend the Fujitsu Lifebook T901 Convertible/Notebook to any artist or even writers!
If you have any questions, ask ask ask, yall!

- Bobby